3 Things to do in St. Augustine This August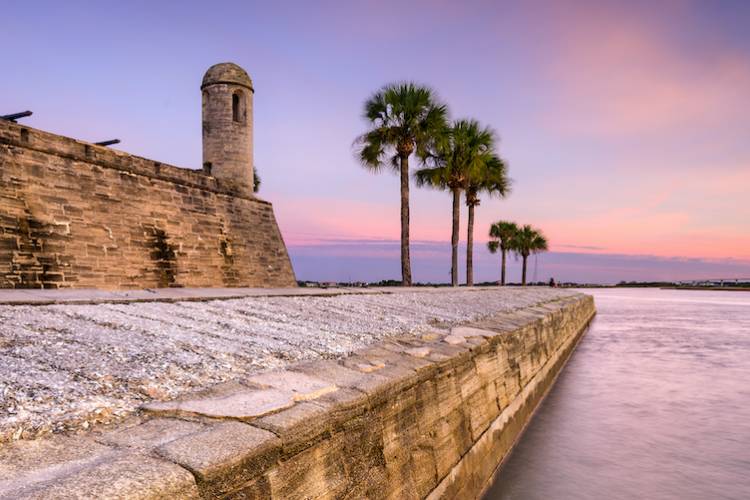 Planning a St. Augustine vacation this August? Located along the Historic Coast of Florida, St. Augustine is a hub for travelers seeking a tropical vacation a bit outside of the box. While you can find pristine beaches to relax on, you'll also find historic sites, wild nature, rich culture, and more. No matter what your vacation plans are, here are three of our favorite things to do in St. Augustine. 
Explore the Region on an Eco Tour
Eco-tours are a great way to explore the waters of St. Augustine, view wildlife, and even some of the top historic sites in the area. Go on a boating expedition to find dolphins in the wild, or rent a kayak to tour the calmer waters. St. Augustine Eco Tours offer a variety of experiences based on your interest, difficulty level, and time constraints. 
Play a Round of Golf
Due to the warm weather year-round, golf courses in St. Augustine are among some of the most beautiful in the state. King & Bear Golf Couse is one of the most popular in St. Augustine, designed by Arnold Palmer and Jack Nicklaus. This course is perfect for experienced golfers looking for a challenge. The St. Augustine Shores Club and Royal St. Augustine Golf and Country Club are two other must-play courses in the area. 
Visit Historic Sites in St. Augustine
As the Nation's Oldest City, St. Augustine is home to a wide variety of preserved sites and museums. Flagler College is a popular destination built in the late 1800s and featuring grand architecture and luxurious details. You can go on a tour of Flagler College to learn about the building's past as well as the past of St. Augustine. Other popular historic sites in St. Augustine include Lightner Museum, Castillo de San Marcos, the St. Augustine Lighthouse, and the Old Jail. 
Plan Your Vacation to St. Augustine
Located in Crescent Beach, Windjammer is the perfect secluded resort destination in St. Augustine. Stay in one of our vacation rentals for incredible views of the Atlantic Ocean and walk right down the beautiful beaches of St. Augustine. Book your stay at Windjammer or contact our team directly to secure the best accommodations for your group.