The Best Ways to Fish in St. Augustine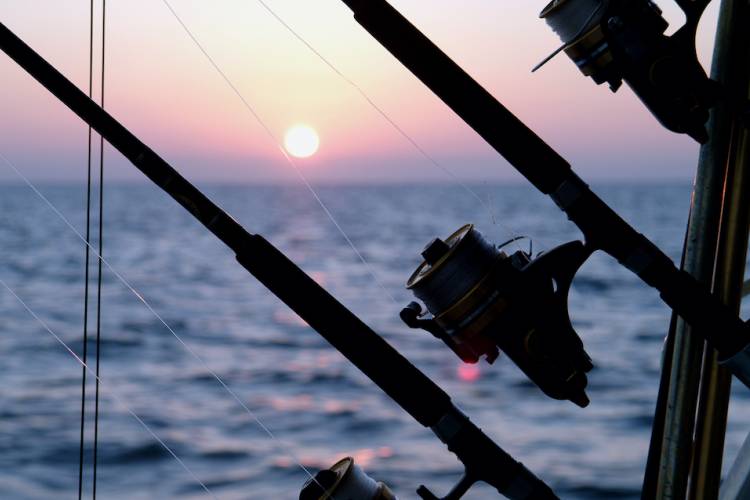 Looking to reel in a catch during your St. Augustine vacation? You're in luck! St. Augustine is a hub for inshore and offshore saltwater fishing, freshwater fishing, and pier fishing. Fishermen of all skill levels can enjoy casting a fishing line and being out on the water. Book a stay in a Windjammer vacation condo to cast a fishing line from the on-site private fishing pier! 
Freshwater Fishing 
Freshwater fishing can be found just about a 30-minute drive outside of St. Augustine on the St. Johns River, in the Rodman Reservoir, and at Lake George. Largemouth bass and black crappies are the prized catches in Florida's freshwater fishing. The prime season for freshwater fishing is November through May.  
Saltwater Fishing 
For a full day fishing expedition, head out on a deep-sea fishing charter! Sea Love Fishing Charters offers half day, full day, and even early bird trips that travel out 30-45 miles offshore! Hop aboard a party boat to cast a fishing line and make some friends while you are on the hunt for a prize catch! 
Drop Down Fishing Charter also features both inshore and offshore fishing charters. Hop aboard a 4-hour inshore fishing charter to be on the lookout for trout, red fish, flounder, and more! Inshore fishing charters explore the shallow water-flats and inshore bays. 
Pier Fishing 
Fishermen can get a good vantage point from the numerous fishing piers that can be found around St. Augustine. The St. Johns County Ocean Pier is a popular spot for setting up a fishing line. If you didn't pack a fishing pole, do not worry! You can easily rent gear at the nearby bait and tackle shop and fishing licenses are included in the fee that is required to fish off the pier! 
The Vilano Beach Fishing Pier is another great spot for fishing from above. The town of Vilano Beach features a unique retro feel that can be felt even on the fishing pier that goes over the intracoastal waterway. Enjoy a relaxing day casting your fishing line from this ideal spot!  
Private Windjammer Pier 
Windjammer guests get the exclusive benefit of a private fishing pier just steps from your St. Augustine vacation rental! Grab your bait and tackle and head to the pier for peace and quiet as you do your best to reel in a prized catch! From this fishing pier, you can expect to reel in redfish, trout, flounder, and more! The Windjammer is a perfect home base for any fishing vacation! 
Book Your St. Augustine Vacation Rental 
Book a stay in one of our 2- or 3-bedroom St. Augustine vacation rentals! With a location on Crescent Beach and near the excitement of historical sites of downtown, Windjammer is an ideally located getaway to explore St. Augustine. Fishermen will enjoy the on-site fishing pier and proximity to all the other prime fishing spots surrounding St. Augustine. Book a stay today!