Fun Activities for Families with Teens in St. Augustine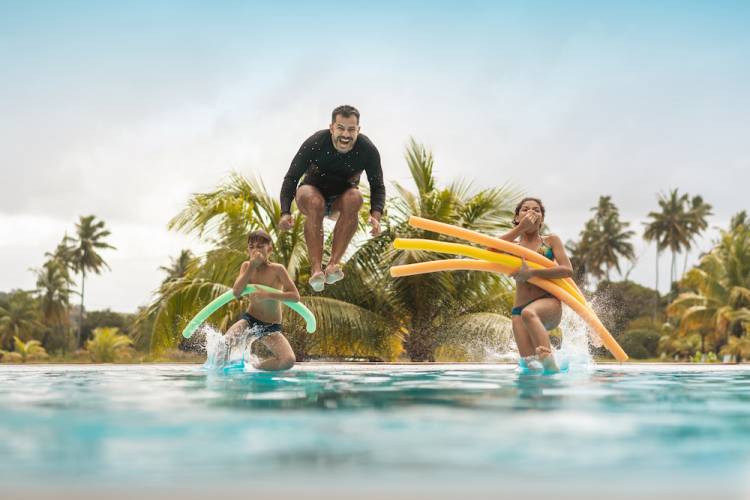 Whether you're looking to make memories that last a lifetime or you just want a little quality time with your teen, St. Augustine is a great place to capture their attention. One of the best feelings as a parent is removing the distraction of technology and just enjoying time with your loved ones. From museums to beaches and everything in between, you'll never come up short on ideas for a great vacation. 
Start planning your vacation today with this helpful guide of all things fun for families with teens in the Ancient City. Browse through some of our St. Augustine rental condos and book your Windjammer vacation rental today to join us for the best summer break yet! 
It doesn't matter if you're 1 or 101, everyone loves learning about pirates and the sense of adventure they bring. The St. Augustine Pirate Museum showcases the rich history of pirates in the city and along the Floriday coast. You'll learn all about their routes, their methods, and their plunders. Guaranteed to be a great time for parents and teens alike!
Get up close and personal with some of the biggest reptiles on Earth. The Alligator Farm Zoological Park is a great way to enjoy time with your family. Not only will you make fun new memories, you'll also walk away with more knowledge on the local wildlife and how alligators live. Beyond that you'll get to see monkeys, birds, and many snakes plus you can try your hand at the zipline and ropes course! 
3. Miniature Golf
If you're looking for a fun and relatively inexpensive activity to enjoy during your evenings in town, mini golf is a blast. Spend hours at the various putt putt courses around St. Augustine to see who comes out on top. Plus, you won't be able to hold a phone while you're putting so you'll get excellent quality time. 
As one of the oldest cities in America, St. Augustine is bound to have some of the oldest ghosts as well. There are many companies throughout the city that offer ghost tours and it's a great way to spend your after-dark hours to captivate your teen's attention as well as your own. You'll get to learn more about the history of the Ancient City and discover what goes bump in the night throughout town. 
5. Enjoy Family Time in Your Vacation Rental
Whether you want to try cooking a meal together or have a family game night, your vacation rental gives you the privacy and freedom to connect. Vacation rentals at Windjammer Condominiums all come with a fully-equipped kitchen and many other amenities right on site for you to enjoy with your teens. Take a splash in the pool or play some tennis on the private tennis courts, no matter what you choose, you're bound to have a great time with your family. Book your St. Augustine vacation rental today and join us this summer for an unforgettable time!