Our Guide to Fishing in St. Augustine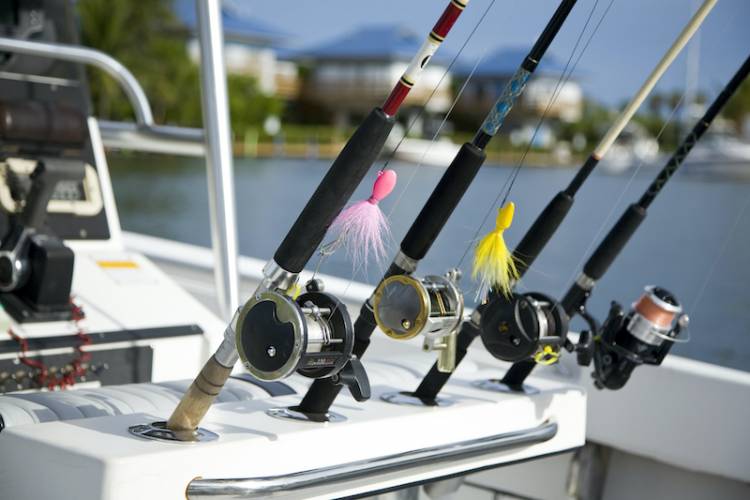 Fishermen will delight with a St. Augustine getaway! With fishing charters, piers, and even prime spots along the shore, St. Augustine is a hub for fishermen of all varieties. Beginners and pros alike will delight at the freshwater and saltwater fishing that awaits!   
St. Augustine Fishing Charters:  
If you are a beginner and want a little guidance or a well-seasoned fisherman wanting to head out into deeper waters, then a fishing charter is the perfect way to spend a day! With options for both freshwater and saltwater fishing, booking a charter is the perfect way to ensure you get to see the gorgeous scenery and reel in a catch! 
Inshore Fishing Charters
Inshore fishing in St. Augustine can be enjoyed year-round! Book an inshore fishing charter to explore the Intracoastal Waterway, salt marshes, and blackwaters. Head out on a fishing charter to cast a line and reel in Trout, Redfish, and Flounder.  
Offshore Fishing Charters
Want to experience deep-water fishing? Book an offshore fishing charter! On these trips, you can be on the hunt for Grouper, Snapper, Blackfish Tuna, Mahi Mahi, and many more species. You may even reel in a shark or two! Depending on the trip, you can expect to go 10-30 miles offshore. Pack a lunch and bring some sunscreen and you are set for a day of fishing!  
Check out our shortlist of St. Augustine fishing charters:
DIY Fishing in St. Augustine
Bringing your own fishing pole? Skip the charter and scout out the best fishing spots for yourself! St. Augustine has plenty of spots for casting a line, relaxing, and enjoying the view. Before you cast a line, make sure you have a fishing permit and have hit up one of the local bait shops! 
Surf Fishing 
If you have the gear (and arm strength) to reel in a fish from the sandy shore, try your hand at surf fishing during your visit to St. Augustine! Popular surf fishing spots can be found at Vilano Beach, Anastasia State Park, and St. Augustine Beach. Cast your line and take a seat on the beach while you wait for a bite!  
St. Augustine Fishing Piers  
For a bit of a boost in fishing locations, head to one of St. Augustine's piers. For inshore fishing from the pier vantage point, head to the Vilano Fishing Pier. Cast a line into the Tolomato River in hopes of reeling in a Snook, Redfish, Trout, and more. Have a couple of non-fishermen in the group? They can relax at the nearby restaurant or take in the sights from this charming pier.
For Atlantic-side fishing, the St. Johns County Ocean & Fishing Pier is a prime destination. For a small fee, guests and fishermen can access the pier and try their luck at reeling in a saltwater prize like a Tarpon, Mackerel, and more.   
Book a Windjammer Vacation Rental for Private Fishing Dock Access!  
If you want to have the luxury of casting a fishing line steps from your front door, book a Windjammer vacation rental! With an intracoastal fishing pier reserved only for Windjammer guests, you can enjoy a day of fishing without leaving your St. Augustine vacation rental!